I am a violist and violinist performing and teaching throughout the United States and Europe. I specialize in historical performance on period instruments.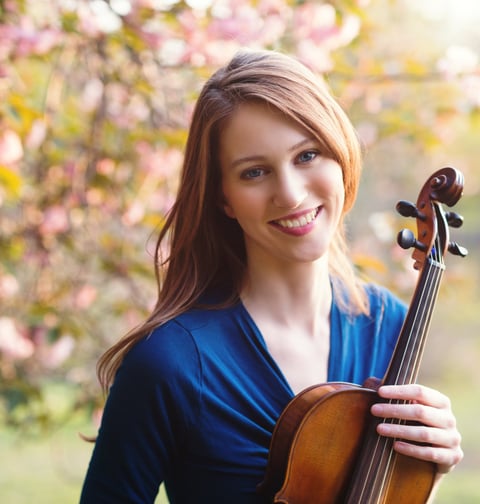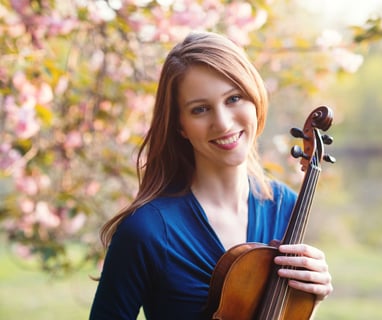 Praised for her "rich, dark hues and powerful sound" (Early Music America), Georgina McKay Lodge's debut album, J.G. Graun: Chamber Music from the Court of Frederick the Great on Brilliant Classics received enthusiastic reviews in The Strad, Strings Magazine, Early Music America, Custos Denmark, Limelight, and New York Music Daily. She has also recorded on the Harmonia Mundi label with Les Arts Florissants and has performed on baroque viola and violin with other European early music ensembles including Holland Baroque, Camerata Øresund, Copenhagen Soloists, Orquestra Barroca Casa da Música, Orchestra of the Age of Enlightenment Experience; and in the USA with Teatro Nuovo opera orchestra, The Sebastians, Voyage Sonique, Grand Harmonie, The Berry Collective, at Boston Early Music Festival, at Oregon Bach Festival, and alongside musicians of Tafelmusik, Concerto Copenhagen, the Cleveland Orchestra, and the Juilliard School, Harvard University, and Universität Mozarteum Salzburg historical performance programs. Ms. McKay Lodge won the Best Bach award two years in a row at the Ohio Viola Society Competition.
Ms. McKay Lodge studied modern viola performance with Michelle LaCourse, Carol Rodland, and Peter Slowik, and received baroque viola and violin instruction from Jane Starkman, Cynthia Roberts, Walter Reiter, and Peter Spissky. She has played under directors Paul Agnew, Will Crutchfield, Laurence Cummings, James Gaffigan, David Hoose, Robert Howarth, Scott Allen Jarrett, Edward Elwyn Jones, Kurt Masur, Lars Ulrik Mortensen, Paul O'Dette, Jayce Ogren, Tom Seligman, Michael Tilson Thomas, Neil Varon, and Alexander Weimann. She has been a part of summer festivals Bowdoin International Music Festival, Heifetz International Music Institute, California Summer Music, Credo Chamber Music, Milan Vitek's International Masterclass in the Czech Republic, Elizabeth Wallfisch's Masterclass in Italy, Oberlin Baroque Performance Institute, Berwick Academy, Dartington Baroque Orchestra, Casa da Mateus in Portugal, and Tafelmusik Baroque Summer Institute and Winter Institute.
Born in Oberlin, Ohio, she studied at the Oberlin Conservatory pre-college program before receiving her Bachelor of Music from the Eastman School of Music and her Master of Music from Boston University. She currently lives in Copenhagen, Denmark.
"Beautifully performed, this collection is a delight, especially for lovers of the viola." - Limelight
"These players have obviously made a close study of this repertoire's specific interpretative arsenal, as handed down in treatises...The intricate embellishments flow elegantly, cadenzas evolving seamlessly and unanimously phrased. The strings are beautifully contrasted in timbre, faithfully caught by the lifelike recording and nicely balanced with the harpsichord." - The Strad
"Georgina McKay Lodge's patient gestures turn the chromatic Adagio e mesto of J.G. Graun's Viola Sonata in C Minor into a reflective journey. Benda's Viola Sonata in C Minor shows off her rich, dark hues and powerful sound, with the central Allegro sporting mesmerizingly fluid runs." - Early Music America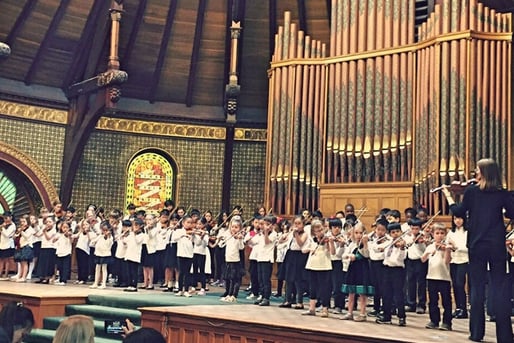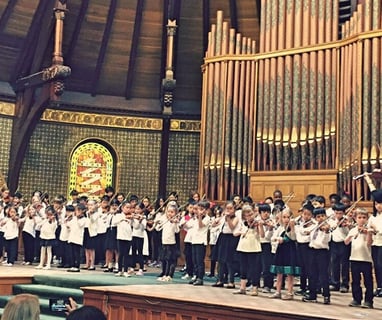 I am passionate about teaching, and have taught ages 3 through adult, in my private studio and on the faculty of the Suzuki School of Newton and Dana Hall School. I am certified by the Suzuki Association of the Americas and received teacher training from Carol Sykes, James Hutchins, Carrie Reuning-Hummel, Sachiko Isihara, and at the Hartt Suzuki Institute and Ithaca Suzuki Institute.
Currently accepting violin/viola students in Copenhagen (lessons taught in English). Please inquire via the contact form below.